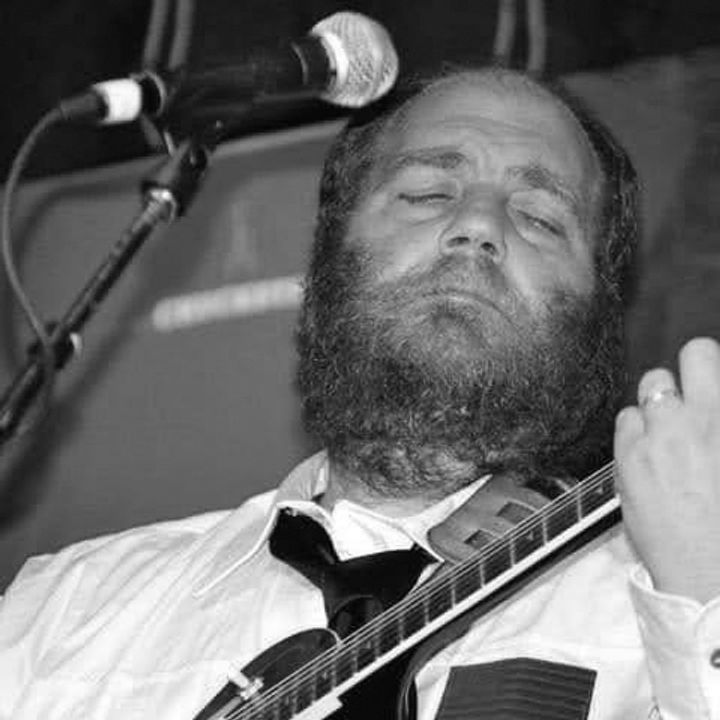 Ken Tucker aka " Stormy Blue "
Ken Tucker started playing guitar on a non-functional electric guitar at the age of eleven. It didn't produce any sound but a hum through an amplifier but it had strings and that was good enough. Over the next several years he strived to hone his craft by nearly non-stop practicing during any free time he had. By the time he was twenty he was playing professionally with local and regional artists. He was writing and recording albums by the late 1980s. He's now a well seasoned veteran bluesman having recorded nine solo albums and played on around forty other albums by other artists as a guest or a session player. Ken has been featured on Dan Aykroyd's radio show and shared the stage with other artists including Larry Norman, Shawn Mullins, Darrell Mansfield, Lindsay Ell, and many others. His albums have been on a variety of national charts in several countries and has enjoyed lots of domestic and international airplay.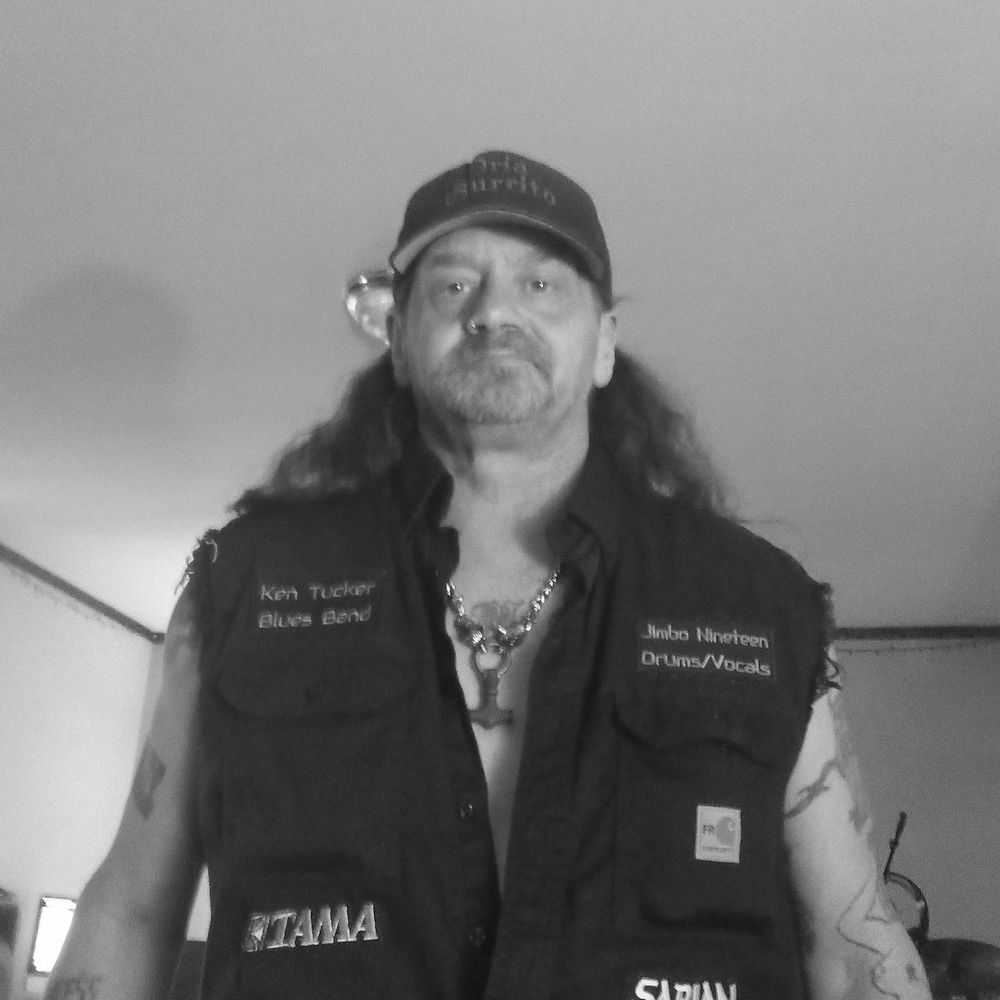 Jimbo Alonso
aka " Jimbo19 "
Jimbo Nineteen, born in the Bronx, N.Y. has played drums since the age of 11. He is the "child like dreamer" of the band. In 1987, he moved to Bloomington, In where he has resided since with the exception of about 3 yrs at separate times. He is fluent in a bunch of different genres, but at heart, he will always be a Metal Head !!! He loves playing live. Entertaining people is a passion for him. He is flashy, and solid on the kit. His influences range from Tommy Aldridge, Tommy Lee, Joey Jordison, Charle Benate, Neil Peart, Dave Lombardo, and many many more. He joined up with Ken Tucker in about 2009 and has had a passion for learning to play the blues since. His exceptional timing and solid style make him a great addition to any band.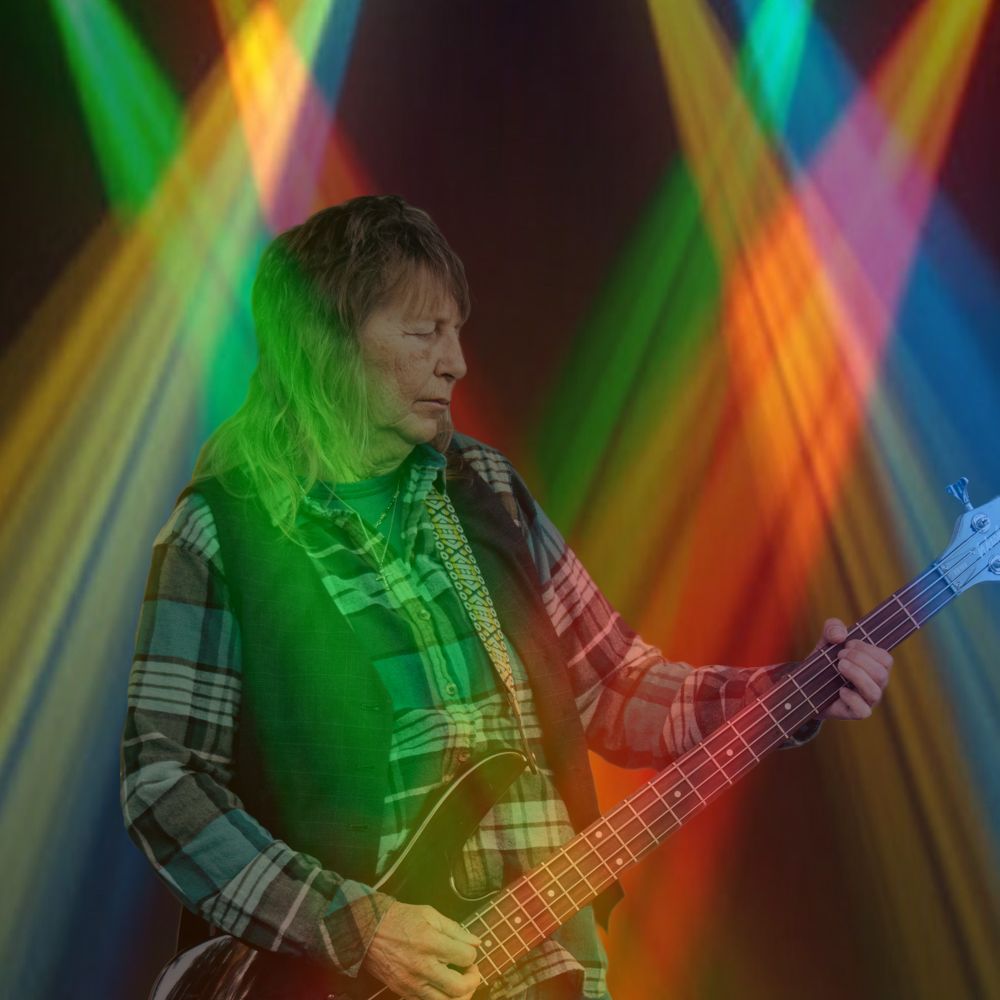 Haren Harris
Bass Guitar
Karen Harris is a graduate of North Vigo High School in Terre Haute, Indiana. Karen also studied Voice, Guitar and piano at Indiana State University. Karen joined her first band in 1980 ( Crystal ). In 1984 Karen started touring with the band ( ROC ) play Guitar, Bass and Vocals. Karen was a member of the band ( LA King ) from 2007 through 2020. Karen also played with the church band ( The Praise Band ) from 2003 through 2022. Karen has played in many open jams since 2006 through 2022. Karen was known as the Metal Maiden and has performed on multiple albums and videos including Ken Tuckers Juke Joint Serenade. Karen currently plays bass for the Ken Tucker Blues Band.